About Us
The Roosevelt Raceway Memorial Website:
The Website was created to present the 48 years of great racing at the Westbury Oval.
About Jack E. Lee
I Talked To The Voice of Roosevelt Raceway, Jack E. Lee. He is Doing Well And sounds as strong as ever. He would welcome your emails.

Email Jack E. Lee At: JackELee63@aol.com
About Memory Lane:
Memory Lane is a 5 Page Tribute Featuring The Excitement, Memories, And Fun Times At Roosevelt Raceway.
Roquepine Wins The 1967 International Trot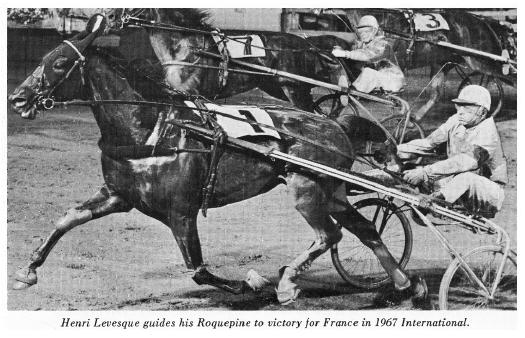 Thanks To Mike For This Photo
Photo Has Been Modified By Christopher James, Webmaster.